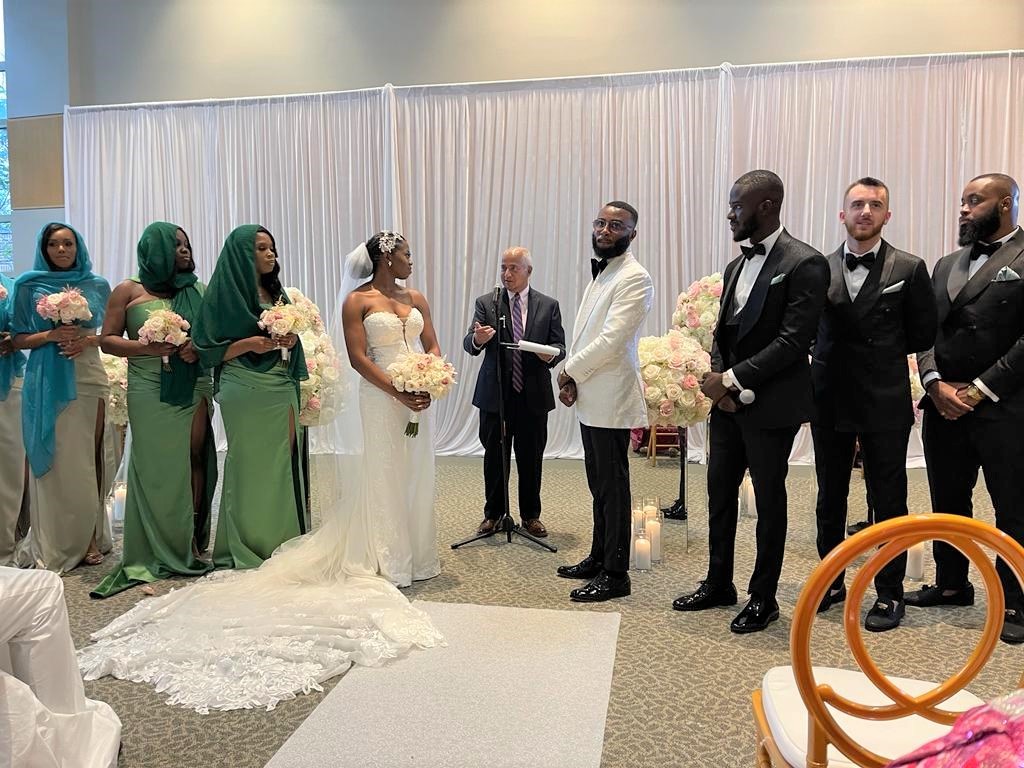 Adeyme O
College Park, MD
Awesome Experience
This was a great experience considering I am Christian and my wife is Muslim and no imam wanted to marry us! We found Dr. Mike through our wedding planner Phoriah Events and the rest is history! Dr. Mike had a couple of sessions with us Brito to the big day and on the big day he was on time and he did great! I highly recommend him!

Saudat
Potomac, MD
Mike was Everything we were Looking for!
Mike was extremely flexible and accommodating to our needs. He officiated an interfaith (Muslim/Christian) ceremony and was respectful to both sides of the family. Highly recommend.

Arsalan M Washington DC
Grateful to have found Dr. Ghouse!
Dr. Ghouse is simply the best – no question about it. Dr. Ghouse is a very experienced (and wise) scholar who understands cultural matters and the value of tailoring his services to his particular audience. He is extremely open to crafting his service to the needs of his client, which is a rare quality but highly valued. And, when it comes to cultural sensitives and so-called "cultural clashes," Dr. Ghouse works his magic to make sure everyone is happy. I want to thank Dr. Ghouse immensely for making our wedding the best day of our lives. He provided a service that respected the traditional norms that we requested, while also promoting inclusivity and championing the progressive values that we hold most dear in our hearts. Thank you again, Dr. Ghouse. We are so grateful that we found you.

Sarah V
New York
Dr Mike Ghouse has officiated several weddings that I have been a part of. His service, his values and the beauty he brings to any wedding is absolutely inspiring. Attending a wedding officiated by him truly reminds the beauty and the significance of marriage. Pluralism, tolerance and love for all faiths is one of the core values of my life, so his service becomes especially valuable. The world is blessed to have him and his service. I hold him in highest regard and recommend him to everyone.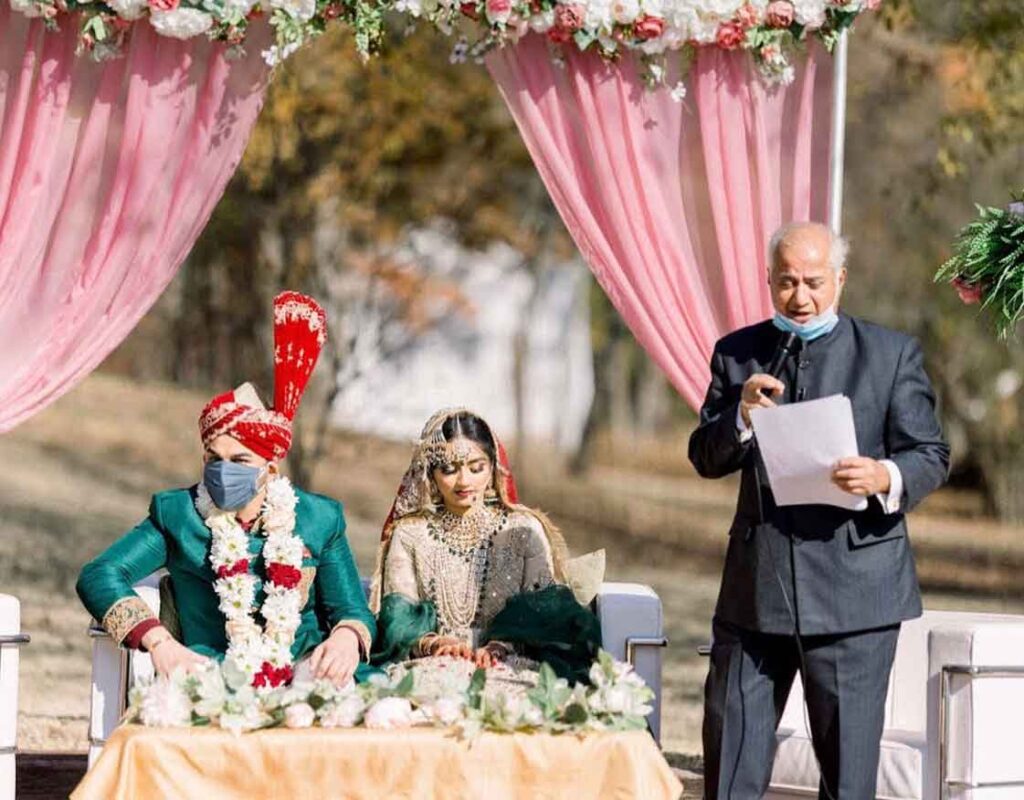 Hajra H
Tulsa, Oklahoma
Inclusive and beautiful interfaith ceremony
We had a wonderful and customized Hindu/Muslim ceremony with elements of both cultures and religions. Dr. Ghouse met with us via video chat multiple times before the ceremony to personalize and go over any questions we had. We were able to have the perfect ceremony to join us in marriage and celebrate our love with our closest family and friends. We definitely recommend Interfaith Marriages to provide you with the perfect ceremony.

Viena A
Miami, FL
Our most important vendor for our wedding was the officiant because we needed someone that could beautifully illustrate our interfaith love story. Dr. Mike Ghouse did just that! He seamlessly brought together our Jewish and Muslim faiths in a way our wedding guests were blown away by the wedding proceeding.

Saleh M
Dallas, TX
Dr. Ghouse made the ceremony cheerful, comforting and participatory. Promoting diversity and pluralism is his motivation.

June F
Fairfax, VA
Best Decision Ever!
Our most important vendor for our wedding was the officiant because we needed someone that could beautifully
illustrate our interfaith love story. Dr. Mike Ghouse did just that! He brought together our Islamic and Christian faiths in a way our wedding guests were completely blown away by. Both faiths were represented in his sermon and prayers beautifully. Dr. Mike Ghouse was extremely professional in everything he did and was attentive from start to finish. Above all, he was a joy to work and extremely pleasant and positive. We HIGHLY recommend him for any couple searching for an interfaith officiant. He will make your special day memorable for years to come.
You Can Trust Us With Accurate And Sensitive Information. We Are Ready To Assist Our Clients Anytime And Every Time.
God created the world in harmony and balance (Quran 55-7-11), and loves those individuals who marry and add to the harmony. Someday we may find out what attracts a man to a woman or vice-versa, like a magnet two individuals come together to be one with each other, as if a GPS is placed between them. Religion, region, or race become secondary when two people fall in love with each other. This is what God loves, two people becoming a source of harmony and happiness to each other.